In general, the only way that photomosaics are actually effective is to have a high enough resolution (i.e. large number of tiles) for the picture to be recognizable. Here I have taken a photo and made it in several different resolutions just for comparison.
Do you know what this might be a picture of? First we have 5 tiles across.
Next, we go to 10 tiles across.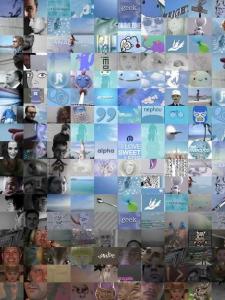 It should start to be a little clearer now…
Next is 20 tiles across.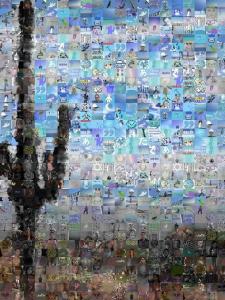 I'm sure you can see it now…
Just for a really nice finish, here is 40 across.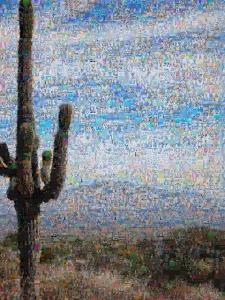 And just for complete clarity, here is the original.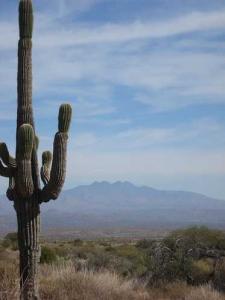 Thanks to Brinkidink for the link to this beautiful photo!

3 Responses
ThickShyMamita Says:
June 14th, 2007 at 5:08 pm

Oh that's nice! Can you do mine?

1389 Says:
June 14th, 2007 at 11:57 pm

Perhaps I shouldn't boast, but I figured out that it was a saguaro in the desert from the very first pic!

BTW, I'm 1389 on Twitter…my icon is a little cartoon bear at a computer desk…

Brinkidink Says:
July 1st, 2007 at 12:36 am

This is gorgeous! I'm sorry I didn't see it sooner. Thanks so much for turning my photo into a twitter mosaic, it's awesome!
Leave a Comment