Here is the first mosaic with only people following me on Twitter! As of this post there are 1751 followers. Just to show you what a drastic difference having a large icon base has, I made a mosaic of one I've already done before.
Follower-only mosaic (pool of 1,751 tiles):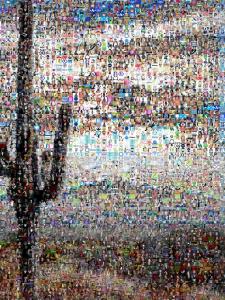 Original mosaic (pool of 20,000+ tiles):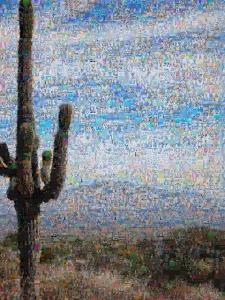 Obviously you can see the difference, but it actually came out quite well for only having about 5% of the tiles to choose from. Plus I also configured it to use as many unique tiles as possible. So, keep telling your friends to follow me, and the quality will improve dramatically… And now for the list! There are over 900, which means you have a pretty good chance of being in this one! Let me know if you find yourself.
_EL_, _HotFish, _kit_, 190east, 1co, 244mix, 2bctnd, 2of7, 3mz, 5OH7, 701u, 76birth, 7diane, 7KI, a0960342213, a1mega, a950063, aagblog, aaiBoek, aanova, Aardvark, abevigoda, AcmePhoto, AcousticLEX, actwell, acydlord, Ada_Chow, adawen, Adielr, adinb, adrants, adriapolis, Adrias, aecr_05, Aeromental, aficiomaquinas, agencyaspen, Agility, aidg, Airrun, AjeH, ajktwit, aka_aus_pd, akame, akelatal, akirafukuoka, akishichiroji, akita_kia, akno, Albo, AlecTownes, aleks2401, alesjahiro, alex15, Alex2000Blog, alexaoi, alexdeleon, alexius, alfonsojimenez, aliasbob, Alice_s_eyes, alitosan, aljuk, allebara, allgreen, alpha_zero, alphabunny, AlTheSpook, AluminiuM, AlxSavage, amandachapel, amneris, amsterdamant, Amsville, amy001104, Ancude, andi_B, andrae, andreahelene, andrew987, andrewcilento, androm, andyb56, andycaster, AngelaTheGreat, AngeloSu, Angmar, anibal_k, Animal, anitamartini, AnnaB, AnnOhio, antithetical, antolo, Antygon, apecsydney2007, apelad, apotheos, appleisapple, aqulos, araleps, Arathaur, Arcier, AriX, arlodesign, arnault, arndjan, arquail, arricivita, arroba, artemary, arturogarrido, arubenstein, asada_santohei, asca2, aserbonich, ashet, AshLP, asi_san, Asimon, aslamp, astroboy, asuka, asyurahime, atmasphere, Attitude, atypicalsnowman, audio, audiomarketing, auer1816, auntybody, aurey09, Authoress, Autocoaching, automatic, autumm393, Avrom, awabihiko, AwatakeTakahiro, awilkinson, awnisALAN, Ayries, aysoon, azmr, b_konrad, babydoll, backfisch0815, badapple, badassturtle, badtmy, bagus_y, bahaw, Bakkel, ballistik, bancho, barbiebergamo, baritsu, baseballboy828, Basti_S, bazzy, bb0868, beagooddad, BeautyRiche, beauxmots, becariaplaneta, beckster, bedhead_newall, beinteractive, BenjaminQu, benlatrobe, berniesworld, beseaLane, bgiltner, Bhaart, bhell13, bibliotech, bigjim, bigkity, BillAlexander, billrafferty, birdman, BlackendRoseThn, blackhoppy, blacknaja, bldngnerd, bliptv, bllindgrls, blonde20, blondie1405, blowfish, blubrry, BlueTeddy, blutarsky82, bobbysavage, bogomo, bohboh, bokura, Boogiepanda, book_blog, book686, booktwo, boozerpro, bopper, bostonsteamer, boukokudb, bowlofcheese, boyghost, brainofrox, brainopera, brainsmatter, bramhilgersom, branchiopoda, bratinella, bravegirl, BrC, BreezeDebris, bren, Brero, brettporter, briandewitt, brianhorn, brianshaler, Britneymason, Britt7094, bronwynr, broohaha, bruceboughton, brucery, bryan, bryanl, bsaitz, btocher, bube, bullytheLSB, Bumi, bump, bunny_modern, burningprairie, BusouTamachan, busymom6, buta_subuta, bwong, byconstance, ByJane, bykyc, bylunch, byndpdcstng, Cadill, cafeaulait, CajunTechie, callkathy, calon, Calvero, cameijei, CameoDawn, captainmidget, cardsagogo, careyheal, carineolivia, carloscaicedo, Carr13221, cat3, catenerve, catepol, CathyG, cattias, caymansite, cbee, ccarfi, ccwii, ced, cedorsett, CedricD, cesarius, cesars, cgcampillo, chacopen, chaturanga, cheeko, ChefMark, chelpixie, Cheney, cherylcolan, chette, chicheh_qt, chico, chiconuclear, chipman78, ChIqUi_0909, Chisa_Miw, Cholie, choochus, chrisrbailey, Christianarchy, ChristianTheDoc, ChrisVanPatten, ChrisWarren, chriswsw92, Chuckumentary, chutayorozu, chutry, ciela, CindyB, cinemafreak, cinemaminima, cishanjia, cjtengi, clarita82, clash, cleaner, cliffordsound, clipeuh, CodeJedi, CoeCoe, coha, comachibie, comedian, comicbase, commecadujapon, compEyes, computers, compwoman, ComuComu, comunicati, conejo, contrastpodcast, CoreyPud, cote_, coumedayu, Craig_W, CraigN, CreativeSage, Creativethirst, crfielder, criana, crispydragon, cristiancontini, Critt, Crouka, cshreiner, ctsonline, cub, Cucharete, CuddlyColin, cummingsl, CutieKim9, CVMINC, cwsaylor, cyberespia, Cyberfrancis, Cyberjuan, Cybersoc, Cygnusia, Cythro, DaddyOh, dagdamfyno, dagomazoro, dahowlett, daisuke, daisylilly, daiusami, dakegra, Dakiny, dalileo, DaMarChis, damegane, Damiana, dancinjul, daniel_voicu, danielmorrison, danielphillip, DanielTome, daniminas, danivlayar, dapoohda, DARKMARATHON, darth_mall, DaveLaMorte, davewashere, davidex, davidfinch, davidhogg, davidlambert, Davidous, DavidWard, Dayngr, daysgoon, dcb97, DCmusicfusion, deCali, decjr, dedy, deew27, def_shteph, definitelymaybe, deGolf, dekrazee1, deliciousmedia, delineas, DeltaBunny, denied, derickson, desaturated, designworks, desiReee, DevalPatrick, DevilBlueDress, dfk1, dgcr, dhettema, diandrawr, diarionocturno, dickey, Digiguru, digiscrapmom, dilettantekris, djackmanson, djasmith, Djezer, DJosephDesign, dlangendorf, DLPerry, dmbsarah, dmotion, doctor_gonzo, doctorvee, Dogfaeries, Dogwood, DoK, Dolphy, domat33f, DomenicY, don_panse, DoneZone, donkey20, donzy, DougH, dougward, dpoke852, Dr_Pill, Dra_Kleine, dragon9, DraStudio, drewolanoff, drikin, drinkgoodtea, drjones42, drjsp173, drmkng, drtask, drumfactor, dsloys, dssolveinlove, dtw1995, duckn, dungkal, dustinj, Dycacian, Dzzjjj, EastsideBiz, eazie, ebertek, echolalia, echolink, eclair, eco2001, ed_x, Eddypedro, edgizmo, EdiYokota, edstace, eduardo96beav, edwin761, ehan, Eiain, ejfisher, ekp, eladyland, eLd0raDo, Elektra, elizabethhelz, elleryq, Emm, EmmaLeigh, EmperorAnton, emzanotti, energyBLOG, entropik, epalacios, eraser, erikstripparo, erikuma, erinslibrary, erlend, ernohannink, erraggy, EsponV, esteinar, estrategy, euri, evandeaubl, Eve1972, evilelement, Evorgleb, Exena, Extremo, Eyebee, eyepixels, faithlesskat, FANLESS, farouqtaj, fb_a14, fbabes, febake, fedhat, feinsinn, ferds, fernand0, fidaabbott, fifnel, file_604, filmsnob, firefly_n, Firstpenguin, firwgn7, fisch, fitnfun007, Fixya, flag75, flasher, flashmech, fleep, flickguy, float, florecita, fn7, Fogview, foobaar, foodmomiac, fordee, FoRTu, Fotomaf, Fournelo, fran_albarn, FranckLassagne, freakscity, Fredegre, frelkins, FrikiTV, fshin2000, fujimaki, Fujisan, Fully, furina1975, Futoshi, gabopagan, gabrielmansour, GAJUU, gaku, GamerAndy, gaooh, gar_cia, GaragePunk, gardenclogs, garyking, gavowan, gaytheologian, gboy, gdunn, Geek_Kittie, Geezeo, Gen77, gervis, gerwitz, ggarfield, ghbrett, Giania, Gilchrist, gillilandboy, gisiger, Givitago, Gizfolio, gkojax, glitter_gnome, gnumadic, guapacho, hartamadona, HighDef, horrabin, huguito, isopixel, jazzychad, jenternational, johnedwards, Jupe, kambel, keephead, kmakice, ksonney, lbroekman, levasseur08, LisaMaree, MdLawLib, migpwr, MimiSyaka, mozzer, mwidmann, MyUFO, NatoNeutron, navio, nbr, okokitsme, ooObiubiuOooo, otsune, panpot, Peppery, pglyman, programwitch, PurplePeace, ra_tigan, rabidrobot, Rachelskirts, radamantis, raena, Rafeo, raitu, rakugaki07, ral, ramblinthoughts, ramcosca, ramipas, ramon_rivera, randelaw, randolfom, randomreviewer, Randou, RaseriSjel, rathersurf, RayMck, RebeccaInMelb, rechal, Redrag, redragon, redsoxcast, redstar23, reign4aday, rein, RemBeatZ, renice, repserc, restlessecstasy, Reves, rexsan, richi, RichSPK, rickcurran, rickmahn, Ridgerunner, rikimae, rikwuts, ringo134, ringoo, RISC14, rizzn, robat, robbyedwards, robertnelson, robertodadda, robfindlay, robinwauters, robschendel, roc21, rtDIRECTOR, sanakan, sandieman, SanNakji, Sarterus, sassysonya, saxdiva, SayAnythingDebe, SayAnythingJen, sblanco, sca1, Scheer, Schmult, schuyler, scifilaura, scm, scmiran, scommunity, scoopie77, scor24pio, Scottix, SD_dejavu, seanote, seco, Seiko_Udoku, sejomagno, Sekvens, Selbelina, Selene, senmu, Serif, Serra, sevenrosie, sic, sniegas, soappp, solomon71, somacow, somerandomdude, Sonikcycle, sonmica, sonny_taz, sonsun, soopa, sooziebeaker, soth83, soviet_star, spaceguy, spacesheep, Spades, sparkleblsm, sparklette, spartin92, speechmom, splee, spleffy, srta, ssg, st3phen, stark, startledbunny, stauziede, Stefigno, stepanov, stephliu, stephwebster, stereotape710, sternie, stevenvanwel, stevepurkiss, steveray, stilldavid, storyville, stoweboyd, StrikerObi, sundog, SunnyC, sunzofman1, Sureal, suVene, sweetcorazon, swords, sydfilmfestival, symbi0se, Symour, syoh_xxx, T_Nishi, tagedge, Takachan, takamiu, takanakanao, takaoka, Takari27, takasima, Take2_host1, takerui, talpa, tangi, tanigon, taper, tapuo, tatoeba, Taxaki, TechDoctor, techkitten, technosailor, TechTools, Tecnopalm, teenidol_12, teko, tekusuke, telene, telesilla, Tempest, TemporalSoldier, tendrel, tentatividiauro, tenten_n, tenyjr, Tere_Tere, terminal, TerryBain, tet3, thabenksta, The_Barnut, theamichrist, TheBeast, thecommonpeople, thedak, thedespair, TheFlyingMonkey, theH, thelistenerd, thelittlestsifu, TheMadGnome, theMisterG, theothermeat, therearenorules, therockmom, TheVerve, ThoughtSparks, thrashr888, thunderchld, Thuraya, Thymeless, tigerbeat, timer, TimKing, timwoolsey, Tineke, Tjardick, tkmr, tkmrDoro, tkyyhk, tmcamp, tmorton1111, tnolte, Tobbi, toddkelley, tokyoforecast, tomdecouttere, tomikura, tomisima, Tommaso, tomo1966, tomokano, tonaga, tontowilliams, tonywu, toonfisch, toshi_99, toshmx, totalimmoral, touka, tracysheridan, Traeonna, trashionista1, Treofrog, Treogermany, trib, Tristy, trmac, Troi, tsmith, tsuki, tsuzumi, TUAW, TulipSwallow, Tunis, Tupalo, turedure_sado, turoczy, Twendy, twila_zoned, Twinkie, twitdir, twittan, twitterscott, Tydna, tyusingura, TZA, ubertech, uiallalla, UK_plus, uky, Umweltyeti, UncleFester, unschuldslamm, uroburo, uxama, vajra, valdzone, valeehill, Veeyawn, verfall, vern, victor_bibies, vinuthomas, Virany, vista, vonkinder, voornopnaarpop, VoQn, vt8601a, wahlee, Wallaceh, wanderinggypsy, waynesutton, Webkarma, webwench, weesimon, whatsername, wickedlibrarian, Widescreen, Wiggly_Lisa, wilalambre, Will_Scott, willmuto, wilsond, windynorkan, wingnut79, winston_76, wishful, with_mint, wolfmank, Wondermonkey2k, WoodlandSpirit, woopsdez, WuddaWaste, wulf_eh, wxaustin, wxbrighton, wxchicago, wxlondon, wxroma, wxsf, wyctim, wyinoue, wyldeMann, xiexie, xyour925job, YackLau, yamakozawa, Yaraher, yasakani, yaskun, yasnoo, yazu, YCHRO3, ycums, yd_niku, ydubel, YiPing, ykhalif22, ylynfatt, ym, YNE, YoGeek, yohshee, yongwei, yonki_y_bollera, yosioka, ysk_type2, ysmkwa, yuichi179cm, yuichy, yujitan, yukarins, yukiikyuta, yukimam, yukotan, yuma, yumori, yuri00x, Zakkk, zaldor, zami, zaxer, ze, zechariahs, zeiss, zemote, zenx, zenxacred, Zero_Armada, zh, zhangbaozz, zhaoman, zianeu, Ziese52, zimmermann, zmei, zolliker, zone41, zxcvdayo
21 Responses
Leave a Comment